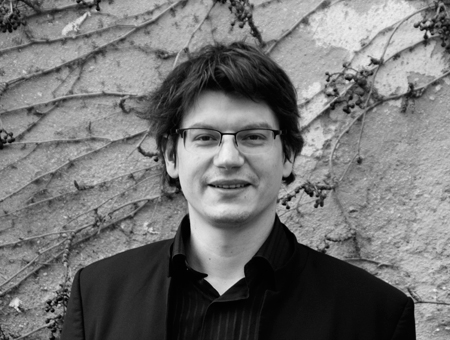 Matthias Champon
Trumpeter
Matthias Champon began playing trumpet in Thonon les Bains and continued his musical training in Paris, at the Lycée Fénelon, the University of Paris IV Sorbonne and the CNSMDP (DFS and CA). He also studied at the Academies of Bayreuth and Lucerne.
After working with conductor Philip Walsh on Thomas Adès' Powder her Face in France, he has been working with him at the Belle-Ile Lyrique-en-Mer Festival since the summer of 2007. From 2007 to 2009, he was principal trumpet of the Orchestre des Lauréats du Conservatoire, where he studied all styles of music. He collaborates with the French orchestras: the orchestra of the Paris National Opera, the Orchestre de Paris, the Orchestre des Pays de Savoie, the Orchestre de Picardie.
Matthias Champon also plays on natural trumpet with several baroque ensembles such as La Rizonanza (CD "La Cantate Italiane" by Handel at Glossa Music), Les Siècles (Presto shows on France 2 and on DVD). With several contemporary music ensembles such as Musicatreize, 2e2m, and C Barré, he participated in the creation of many works (book-disc Acte Sud, Un Retour d'Oscar Strasnoy, Musicatreize). He also practices improvisation in collaboration with the dancer and choreographer Thierry Nyang during various projects (In Situ, a dance and trumpet duo created in August 2012).
Matthias Champon teaches trumpet at the CRD of Cachan and at the Conservatoire du XIIIème arrondissement de Paris.