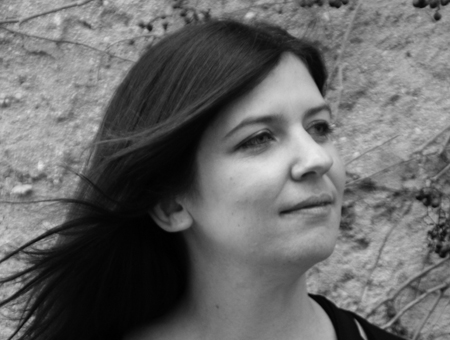 Born in 1981 in Marseille, Marine Rodallec began her cello studies at the age of 7 with Chantal Darietto-Latil. After her diploma in musical studies, unanimously obtained at the Conservatoire de Lyon in the class of Patrick Gabard, she continued her training with Yvan Chiffoleau and obtained an award of excellence (CNR de Perpignan). She then joined Daniel Grosgurin's class at the Haute École de Musique de Genève and completed her studies in 2006 with the soloist diploma and the Daniel de Marignac Prize (best interpretation of the soloist diploma).
During her studies, Marine will have the opportunity to work in internships and master classes with Janos Starker, Lluis Claret, Aner Bylsma and Xavier Gagnepain.
Her desire to improve her knowledge of baroque music led her to Bruno Cocset's class in Geneva, where she began playing the baroque cello and then obtained, in 2012, her diploma with honours from the Conservatoire d'Aix-en-Provence in Aude Vanackère's class.
She joined the ensemble Café Zimmermann in residence at the Grand Théâtre de Provence as an additional cello and will notably participate in the recording of Vivaldi's Estro Armonico published by Alpha Productions. Solo cello of the orchestra of the Academy of the Grand Théâtre du Liceu in Barcelona from 2007 to 2008, she regularly collaborates with the Orchestre d'Avignon, the OPPA,...
Her rich chamber music activity will lead her to perform in many festivals: Festival de Marseille, Festival les Musiques, Festival de Chaillol, Festival Cello en folie, Festival de Martigues, Festival Archipel; and on major international stages: salle Gaveau, Salle Pleyel, Opéra comique, Grand Théâtre de Provence, Silo, Phénix, Le bateau Feu, Victoria Hall, Liceu, Le Palau de la Musica (Barcelona), Landestheater (Innsbruck)...
Marine also participates in many contemporary creations, works with several composers such as Jacques Lenot, Mauro Lanza, Andrea Liberovici, Frédéric Pattar, Alexandros Markeas and integrates the Ensemble C Barré based in Marseille.
Her desire to share and transmit will lead her to train and become a European Suzuki teacher. To date, she teaches at the École du Talent Musical de Marseille as well as in several national workshops.