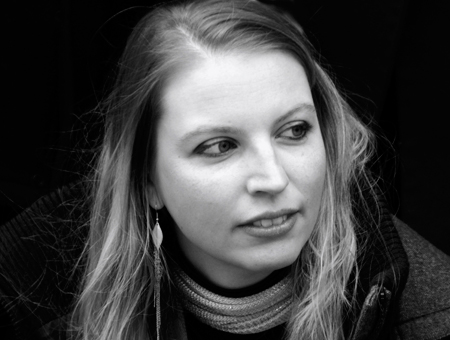 Eva Debonne began playing the harp at the age of six at the Conservatoire à Rayonnement Départemental de Valenciennes in northern France.
She continued her apprenticeship with Béatrice Guillermin at the CRD in Troyes, where in June 2003, she obtained a unanimous concert diploma in harp (Prix Supérieur Inter-Régional de l'Est) as well as a first prize for unanimous improvement in chamber music.
She was then unanimously admitted to the class of Isabelle Moretti and Geneviève Letang at the Conservatoire National Supérieur de Musique et de Danse de Paris, where she was awarded, in June 2006, a first prize with very good unanimous mention and the corresponding higher education diploma.
A versatile harpist and keen to diversify her skills, she has multiplied her activities as a soloist, chamber musician and orchestral musician, and has won several national and international competitions, including a third prize at the 2006 Wales International Competition.
She is regularly invited to perform with orchestras in France and abroad (Orchestre National de France, Orchestre National de Bordeaux Aquitaine, Orchestre National des Pays de la Loire, Orchestre National de Lorraine, Deutsche Radio Philharmonie Saarbrücken, Berlin Philharmonic Orchestra as part of the European Academy of the Aix en Provence Festival) conducted by Sir Simon Rattle, Yutaka Sado, Fabien Gabel, Pierre André Valade, Juraj Valcuha, Jacques Mercier, Lan Shui...
Very quickly passionate about contemporary music, she perfected her skills with Frédérique Cambreling and the soloists of the Ensemble Intercontemporain at the Lucerne Festival Academy in September 2006, and worked several times with the Ensemble Linea, the Multilateral Ensemble, L'Itinéraire and the Ensemble Modern in Frankfurt under the direction of Franck Ollu, Kanako Abe, Jean Philippe Wurtz, Hans Zender, Stefan Asbury, Pierre Boulez, Johannes Karlitzke...
She is also involved in raising awareness among young audiences through a show for toddlers with puppeteer Stanka Pavlova of the Zapoï company. This adventure has led her to perform in many festivals including the international puppet and visual theatre festival TAM TAM TAM in Reunion Island.
Holder of the Certificate of Aptitude, she teaches at the Conservatoire à Rayonnement Régional de Metz.